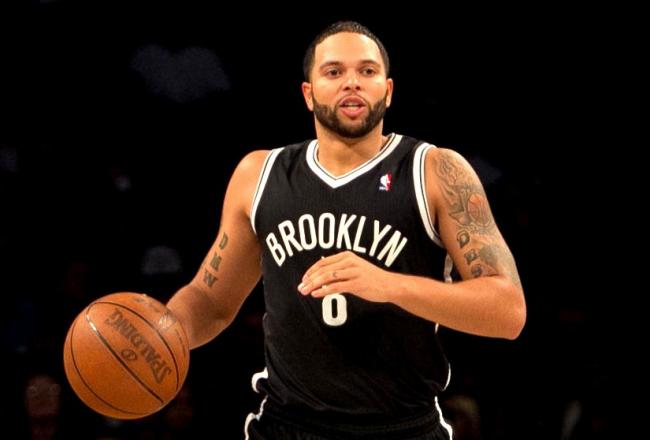 While suffering from bone spurs in his ankles, as he has all season,
Deron Williams
says that they are feeling good and that they "don't hurt." Williams said today that they finally got the cortisone shots in the right place.
"We finally got the injections in the right spot, and they feel a little bit better. I can actually walk up and down stairs and run around with my kids. I can go to the playground with them. I don't have to hurt every time I take a single step. So, yeah, I feel a lot better. I can dunk."

This is great to hear for Nets fans. His play this far into the season has been sub-par due to the lingering injuries that seem to keep adding up. The fact that he can dunk now tells you how successful the cortisone was since he has yet to make a dunk in a game this season. He is 0-1 on dunk attempts. This doesn't mean he will dunk though. He admits that he's nervous to attempt a dunk, which makes perfect sense. You don't want to land funny after the dunk and risk a more severe injury.
Williams missed the final two games before the all-star break, but came back afterwards stronger than ever. In seven games since the break, Williams is averaging

21.7 points, 7.1 assists and 4.0 turnovers per game while shooting 43.8 percent from the field, 45.5 percent from 3-point range and 89.5 percent from the free throw line.
Source: Mike Mazzeo-
ESPN New York
Follow @NetsTakeOver