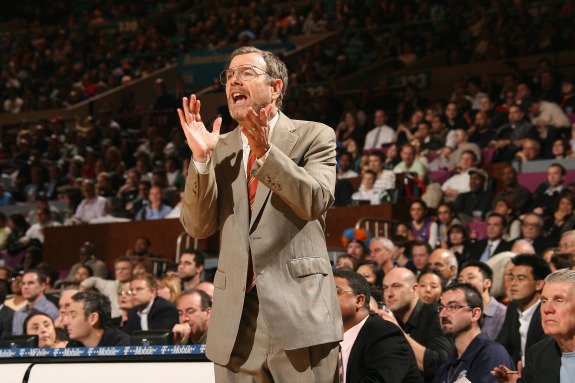 Early in the year when
Avery Johnson
was fired, the talk was to find a permanent coach even though P.J Carlesimo was the replacement. There were rumors of
Phil Jackson
wanting the job but they were false. However, there are
many candidates
that would love to be the head coach next season.
Carlesimo has coached this team to a record of 35 and 19 . That equates to an 53 and 29 overall record for the season. He even made sure the Nets took care of business when facing losing teams, finishing with a 34 and 6 record. The only problem with giving full credit to Carlesimo is,
Deron Williams
was unhealthy for the first half of the season and it has been noted that Carlesimo and Johnson have the same scheme. To Carlesimo's credit he did tweak a few things and one of those was pushing the tempo a little. So with all the success, Carlesimo has put himself into consideration for next season but recognizes that all eyes are on him.
"Oh, of course it's an audition," P.J. Carlesimo conceded. "There's no doubt about it."
"I don't think anything has changed since Day 1, honestly," Carlesimo said. "But really, what difference does it make? You can't try to win any harder. You can't work any harder. So that stuff doesn't really matter. Whatever happens, happens."
Joe Johnson has been a bug supporter of P.J. Carlesimo all season and continues to back him up.
"He's a phenomenal player's coach, and we all know it"
This series will probably help and the Nets are looking good. If the Nets do win this series, P.J. Carlesimo may just be that "marquee name" especially coming out victorious against Tom Thibodeau.
Follow @NetsTakeOver